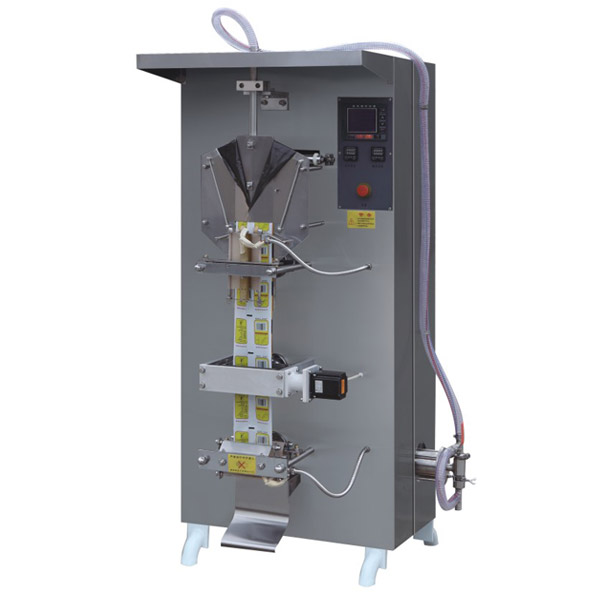 Product introduction:
It is applicable for packing liquid like milk and soymilk.
Product features:
1.Back seal-packing method,valve piston pump filling meter
2.Film disinfection,liquid disinfection
3.The finished packed products are elegant and reliable,hygiene and security.
4.Assembled with a photoelectric controller to ensure that is packing bag figureare perfect.
5.It can automatically finish macking-bag,metering,filling,sealing,cutting,counting and printing batch number.
6.The body and parts touching the material are made of stainless steel.
Technical parameters:
| | | | |
| --- | --- | --- | --- |
| Type | SJ-ZF1000 | SJ-ZF2000 | SJ-ZF4000 |
| Bag-making length | 50-150 mm | 50-250 mm | 100-400 mm |
| Bag-making width | 65-150 mm | 65-175mm | 65-210mm |
| Packing film width | 150-320 mm | 150-380 mm | 150-450 mm |
| Packing capacity | 50-550 ml | 200-1050 ml | 500-2000 ml |
| Packing speed | 1100-1300 bags/hour | 1100-1300 bags/hour | 800-1000 bags/hour |
| Power | 2.1kw | 2.5 kw | 2.5 kw |
| Overall Dimension | 1050×850×2050mm | 1050×850×2050mm | 1200×850×2050mm |
| weight | 370kgs(with wooden case) | 380kgs | 460kgs |
Sample display:
SHARE: